Tom Lyle in 1992

Tom Lyle (1953-2019) started his career in the mid 1980s penciling a number of titles for Eclipse Comics. By late 1988 he was working for DC Comics, where (together with writer Roger Stern and inker Bob Smith) he introduced a new Starman to the DC Universe. It was on this title that Lyle was first paired up with inker Scott Hanna, with whom he would work together on several more occasions over the years.

After a number of assignments for Marvel Comics, Lyle was back at DC in 1990 where he worked on the five issue Robin miniseries featuring Tim Drake's first solo story. The miniseries reunited Lyle with Chuck Dixon and Bob Smith, became a huge hit, and gained Lyle a great deal of attention and acclaim.
In 1992, Tom Lyle teamed up with Dixon and Hanna again for Detective Comics #644 and the subsequent five issues (Lyle had previously already pencilled the Darknight Detective in "Shadow Box," a three part follow-up to the Robin miniseries, in Batman #467-469). From there, Lyle moved over to Marvel Comics, immediately establishing himself on the Spider-Man titles where, for Amazing Spider-Man Annual #27, he once again worked with Scott Hanna. Over time, however, things got difficult, inspite of having worked for both DC and Marvel.
"Unfortunately in the early 2000s Lyle began having trouble finding work in comics. (...) Here was an artist who for over a decade did good work on some of the most popular characters at both DC and Marvel, and then suddenly he finds himself not receiving any assignments. (...) It's a genuine shame that freelancers who time and again were there for publishers do not find that loyalty rewarded. Fortunately for Lyle he was able to successfully transition into another career. He began teaching sequential illustration at the Savannah College of Art and Design in 2005, a position he remained at for the next decade and a half." (Herman, 2019)
Tragically, Lyle suffered a brain aneurysm in September 2019 and dies in November 2019, joining a sad long list of comic book creators who passed on way too soon.
The story is continued in Detective Comics #645 (June 1992) and concluded in Detective Comics #646 (July 1992).

FACTS & TRIVIA

The Electrocutioner is a name used by three individuals in the DC Universe: The first appeared in Batman #331 (January 1981), created by Marv Wolfman, Michael Fleisher and Irv Novick. The second, an unidentified self-appointed executioner of criminals who slipped through the hands of the law, first appeared in Detective Comics #622 (February 1991), created by Marv Wolfman and Jim Aparo. Finally, the third Electrocutioner makes his debut in this issue of Detective Comics.

Detective Sarah Essen, whom Gordon is considering proposing to in this issue, first appeared in Batman #405 (March 1987). Created by Frank Miller and David Mazzucchelli, she was part of the "Batman: Year One" storyline as Lt Gordon's partner.
Revived both as a GCPD investigator and love interest for Gordon under editor, Sarah Essen returned in Batman #458 (January 1991). Following a serious relationship, Gordon does actually propose to her in Detective Comics #646, and the two get married in Legends of the Dark Knight Annual #2 (1992).

The storyline from Detective Comics #644-646 has not been reprinted so far, neither in a trade collection nor for a foreign language market. The three covers, however, are featured in Legends of the Dark Knight: Michael Golden, a reprint volume published in 2019 and serving as an example of DC's utterly strange reprint policy.

Detective Comics #644 was also devoid of the usual letters pages (still called "Detective Comments") and therefore also Denny O'Neill's regular "From the Den" column. It did however feature a whole slew of advertising pages which provide something of a time capsule view of what went on in 1992.

Video gaming consoles were starting to become more of a household item (Super Nintendo to name but one), but "analogue adventures" were still popular (such as Estes rockets), and even the old "flea market" ads (which were all over the place in 1970s comic books) were still around. You could even find surprises, such as an AdCouncil's offer for free copy of the US Constitution. Comic conventions were big and frequent, and comic character trading cards were starting to pop up. And finally, subscription advertisements were still around.
Of somewhat anecdotal historical note is the half-page ad for Impact Comics, an imprint of DC Comics aimed at younger audience and featuring revamped versions of superheroes licensed from Archie Comics including the Fly, the Comet, the Shield, the Jaguar, the Web, and the Black Hood (some of which would make a short comeback in the early 2000's). The ad reveals that the logo displayed the initial I as an exclamation mark (i.e.!mpact), but the imprint was short lived - started in 1991, it ended in 1993.
BIBLIOGRAPHY
HERMAN Ben (2019) "Tom Lyle: 1953 to 2019", In My Not So Humble Opinion (29 November 2019)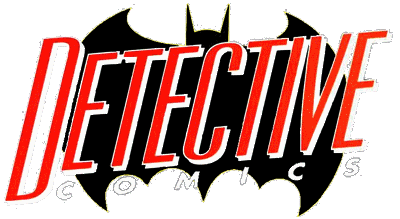 BATMAN and all related elements are the property of DC Comics, Inc. TM and © DC Comics, Inc., a subsidiary of Time Warner Inc.
The illustrations presented here are copyright material. Their reproduction for the review and research purposes of this website is considered fair use
as set out by the Copyright Act of 1976, 17 U.S.C. par. 107.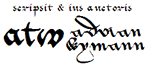 (c) 2020