The first part of the origin of the chimera - page 23 of Tomb of Dracula #26, pencilled by Gene Colan and inked by Tom Palmer; Left: Original artwork (scanned from the original art page in my personal collection) - Right: the page as it appeared in print.
At the same time, Dracula succeeds in tracking down the two pieces of the chimera stolen from the pawn shop to a mansion, again based on news from one of his informants. He enters the building but soon finds himself trapped behind steel doors, whilst a mysterious voice talks to Dracula over a loudspeaker system, giving him instructions where to go. Thus directed intoa room, the voice tells Dracula that he must die for seeking the power of the chimera, and only seconds later more sliding steel doors trap Dracula. As the enraged lord of vampires considers his next steps, a panel in the ceiling suddenly slides open to release a stream of water onto the floor, and as Dracula realizes in terror that the liquid is actually holy water, he is seemingly trapped with no way of escaping this deadly threat.
It is interesting to note that Wolfman actually goes beyond the nominal Greek mythology by bringing Atlantis into the plot to anchor the chimera in an actual, real world cultural context. The reference to mythic Atlantis, of course, also originates in ancient Greece (as a legendary island described by Plato in two of his dialogues as a mighty naval power in an era which by today's timeline would have been around 10,000 BC and which sank into the ocean "in a single day and night of misfortune" after a failed attempt to invade Athens), but even to those readers who are unaware of this specific connection, mentioning Atlantis links the plot to a commonly known classic element of fantasy narration - a clever means employed by Wolfman to both explain and justify the paranormal powers of the artefact. Further "authenticity" is established by numerous quotes from the Old Testament which appear throughout the issue.

Apart from launching the chimera story arc, Wolfman also sets up several plot sidelines which will become important story elements in future issues. Amongst these, Taj is admonished by an old friend in his Indian village that he really ought to return to his wife before their son dies, and Frank Drake (who has "officially" left Quincy Harker's group of vampire hunters) is offered a new direction in life through a job offer as the head of the Brazilian side for an enterprise run by an old friend of his, Danny Summers, and gladly accepts the offer, thus heading out to Brazil.

As for the quest for the chimera, it is quite evident that the other party seeking the artefact must be none other than Dr Sun...

A more in-depth review and analysis of this issue is available here:
A Vampire stalks the Night!
Tomb of Dracula #27

December 1974

"Night-fire!"

Story - Marv Wolfman
Art - Gene Colan
Inks - Tom Palmer
Colours - Tom Palmer
Cover - Gil Kane
Tomb of Dracula #27 continues with the second installment of the story arc surrounding the chimera.

Taking up from where the cliffhanger ending of the previous issue left Dracula in a seemingly hopeless situation with holy water pouring into an otherwise sealed room, the question of course is not if he will escape, but rather how. In this case, the only way out lies in Dracula's ability to shift shapes, and turning first into a bat and then into mist he manages to squeeze out through the cavity which allows the water to flow into the room. It is a tight escape, and Dracula is indeed unable to avoid the deadly liquid completely and experiences excruciating pain as a splash of holy water hits him and inflicts a burning wound.

At the same time, David Eshcol and Sheila Whittier - who is still posing as a musueum representative and hiding the fact that she is in contact with Dracula - are still anxious to locate the stolen two pieces of the chimera and are driving through the outskirts of London.
They both get a glimpse of the incredible power which the artefact has when Sheila, holding David's piece of the chimera in her hand, wishes in her mind that Dracula was with her and David then has to brake hard because he sees Dracula suddenly appear in front of his car.

Dracula approaches David and orders him to give him the piece of the chimera, and although Eshcol senses that something is not quite right, he succumbs to the suggestive powers of Dracula and hands over his piece of the statue. The lord of vampires then demonstrates the incredible power of just one piece by raining down fire all over the globe - an event even witnessed by Taj in India. Dracula then uses the chimera to reverse his destruction and return everything to normal, and Eshcol (as well as the reader) is left to wonder just what would be possible when the chimer ais in fact complete...

One thing the solitary piece of the statue cannot do, however, is to locate the other missing pieces, but the power is sufficient for Dracula to be able to raise a virtual army of the undead to help him in his search. Turning to Eshcol, Dracula mocks him for his naive actions and intends to bring this episode to an end, but as he attempts to bite him, David lashes out his star of David pendant into the face of Dracula, who is scarred and pulls back in anger. However, as Eshcol reaches for the piece of the chimera which has dropped to the ground, he is forced to watch at gunpoint as two strangers take hold of it.

Meanwhile, Frank Drake arrives in Brazil and is anxious to get started on his new job, although he somehow has a mysteriously impending sense of danger.

The recurring story device and focal point of the chiemra story arc is the elementary human condition of doubt - most noteably self-doubt - and trying to bring personal hopes and expectations into sync with actual reality. This is exemplified by Sheila Whittier, whose desire for love is made futile by her inability to see the truth behind Dracula, and David Eshcol, whose longing for wisdom is hindered by his inability to accept and understand the existence of the supernatural. Dracula, on the other hand, uses these dilemmas and the self-doubts to manipulate both of them to fit his own purposes.

Wolfman also introduces an interesting piece of vampirology knowledge as he shows that the star of David can be used very much the same way as a crucifix because, as Dracula himself explains, all religious symbols can repulse a vampire.

A more in-depth review and analysis of this issue is available here:
Night Fire!
Tomb of Dracula #28

January 1975

"Madness in the mind!"

Story - Marv Wolfman
Art - Gene Colan
Inks - Tom Palmer
Colours - Linda Lessman
Cover - Gil Kane
Reluctantly returning to his home village in India, Taj finds out that his son has been kept in restraints ever since his transformation into a vampire. Bound with garlic and kept alive with blood donations from the local villagers, he is an undead memento of the day when vampires led by Dracula attacked the village and left Taj mute and his wife crippled.

Back in London, Dracula as well as Sheila Whittier and David Eschol are now in the hands of an unknown opponent who has also been hunting down the pieces of the chimera and now possesses the complete artefact. Its powers are demonstrated by an Asian female called Mae Li - who is a servant of the mysterious enemy - when she uses it to manipulate Sheila's feelings and turns her slowly growing love for David into hatred. Directed towards David, the chimera conjures up a seemingly real vision of his dead father who tells him that his faith is a lie. When the power of the artefact is chanelled towards Dracula, he finds himself attacked by Quincy Harker and the vampire hunters who overwhelm and kill him (this is the scene depicted on the cover).
However, Dracula realizes that this must be an illusion as Harker can suddenly walk and Taj actually talks to him, and so he fights his deepest fears until he can free himself both of the tricks his mind is playing him and his actual captivity - and also manages to seize the chimera at the same time.

With the artefact now in his hands, the tables have turned, but before Dracula can make good use of the new situation, his remark that he will now leave after eliminating David Eshcol enrages Sheila to the point where she grabs the chimera from Dracula's hand and smashes it against the wall. To the sheer disbelief, horror and anger of Dracula, Sheila tells him that she is not his servant and leaves with her new lover David.

Bringing the chimera story arc to a close, Wolfman depicts Dracula as a figure who has always prided himself of his control and mastery of others but has now been both defied and humiliated - not exactly what one would expect from the lord of vampires. Just how and why this can happen will become a focal point of the next major plot developments.

Overall, the chimera story is one of the strongest writings from Marv Wolfman for the series, and Tomb of Dracula #26-28 are highlights of the entire run of the title. The storytelling is extremely dense and increasingly embraces topics and plot techniques which clearly address a far more mature readership than most Marvel titles at the time. - the hunt for the mysterious artefact is both juxtaposed and intertwined with the triangle of emotions and relationships between Dracula, Sheila and Davis. With the chimera issues, Wolfman had finally taken Tomb of Dracula completely out of the "all ages" framework - which was exactly what he had always intended to do:
"It seemed to me that this was an ideal concept to try and do more realistic comics, to try and break out of the comics for 11 year olds (...) I really wanted to try to write something that was starting to appeal to my age." [SIUNTRES John (2006) Marv Wolfman by Night, transcribed from the podcast Word Balloon: The Comic Creator's Interview Show , available online at wordballoon.libsyn.com]
Tomb of Dracula #29

February 1975

"'Vengeance is mine' sayeth the vampire!"

Story - Marv Wolfman
Art - Gene Colan
Inks - Tom Palmer
Colours - Tom Palmer
Cover - Gil Kane
Dracula is enraged by the outcome of the events surrounding his quest for the chimera. Having to acknowledge the loss of the artefact through destruction by the hand of Sheila Whittier is already virtually unthinkable, but having to face the fact that following that defeat she actually turned her back on him is too much for the count to bear, and all his anger and frustration sends him off on a bloody rampage amongst local townspeople - depicted on the cover and summarized in the blurb "What happens when a vampire goes mad?".

In India, Taj again pays a visit to his estranged wife, and together they recall how Dracula virtually destroyed their peaceful lives years ago when he and two of his vampire underlings attacked their village. All three members of his family still bear the emotional scars of the event...
The wife because she fled from the attack and sees the crushing of her legs by a cart tipped over by a vampire as a constant reminder of the fact that she abandoned her husband and son in blind fear; the son because he was turne dinto a vampire that night; and Taj because he he was unable to fight back the attack on his family and sees the ripping of his throat by a vampire and his consequent loss of speach as a memento of his helplessness. Only the sudden appearance of Rachel Van Helsing saved his own life, and the only thing left to Taj which felt worthwhile after this incident was to join Rachel Van Helsing in her hunt against Dracula.

Back in London again, David Eshcol is convinced that he and Sheila will only have a common future if he can end Dracula's haunting presence in both their lives. Driving to the count's current castle of residence, he is well prepared with a hammer, a stake and the courage to go through with his plans. The only thing he lacks is good timing, and as he opens Dracula's coffin the sun is already setting behind the horizon, and he falls at the hands of the newly risen lord of the undead. Taking Eshcol's dead body to Sheila's apartment and dropping it at her feet, Dracula once more faces a woman who stubbornly withstands his manipulations as she steps back in terror and crashes through a window down to the street. Dracula dives out after her but is too slow and cannot prevent her deadly fall - yet another defeat for the vampire count.

The picture of Dracula drawn up by Marv Wolfman in Tomb of Dracula #29 is an entirely gloomy and utterly despicable one, emphasizing the vampire count's inhuman views and twisted perceptions of the basic principles of relationships.
Tomb of Dracula #30

March 1975

"Memories on a mourning's night!"

Story - Marv Wolfman
Art - Gene Colan
Inks - Tom Palmer
Colours - Tom Palmer
Cover - Gil Kane
| | | |
| --- | --- | --- |
| | | Dracula reflects on the recent death of Sheila Whittier and recalls previous setbacks he had to face in the past. These flashbacks include a German noblewoman named Strang who seeks to have Dracula kill her husband in order for Bismarck to be appointed minister of the German states. Dracula takes up her proposal for the sake of preventing war spreading to Romania and thus endangering his own castle, only to be ambushed by her thugs. Bismarck exiles her from Germany and she is killed by Dracula who has survived the attempt on his life. A second flashback deals with a blind girl Dracula encounters whose father kills his wife in a moment of rage only to be killed himself by Dracula, thinking that the young girl will want revenge. When he tells the young girl what has happened, she lashes out at Dracula who leaves her, confused at why she would not want Dracula to act as her avenger. Finally, Dracula ponders events which took place in China in 1968 when a young Blade introduces himself to Dracula as a man who realizes that humanity will lose the war against vampires and who wishes to help Dracula as a servant in order to be spared a life as a vampire. Dracula follows Blade to his base, a cavern, where he is ambushed by Blade and four of his companions, managing to kill him. |
However when the five leave to prepare a grave for Dracula, three of Dracula's female servants return and revive him. From all of these incidents Dracula draws the conclusion that he will always survive because of his very nature as Dracula, Lord of the Damned.

Almost an anthology issue, Tomb of Dracula #30 highlights Wolfman's desire to link up and anchor the series with real events and places while again showing Dracula's twisted perception of social concepts central to a humane society.

With the storyline and general plot becoming increasingly complex and also more ambitious in terms of what it required from the reader to truly follow the events unfolding, the series also showed clear signs of an increasing level of gory violence - rather similar to the "second wave" of vampire films produced by the British Hammer film studios in the late 1960s and early 1970s.
---
WHERE TO READ IT
The original issues of Tomb of Dracula #25-30 can be found fairly easily, but the overall classic status of the series is reflected by higher prices in comparison to other Bronze Age comic books. In a collectable (VFN/very fine) condition these issues will command around $25.00 (as per the 2013/14 Overstreet Price Guide) and are still widely available in this grade. Copies intended for reading more than collecting (in VG/very good to G/good condition) sell for between $10.00 and $5.00.
Alternatively, reading Tomb of Dracula #25-30 in collected form is a viable alternative as Marvel has reprinted this early material in several forms. The most Dracula you can get for your money comes, no doubt, in the form of Essential Tomb of Dracula volume 2, which collects issues #26-#49 (issue #25 is to be found in the first Essentials volume) as well as Doctor Strange #14 and Giant-Size Dracula #2-5). The only compromise here is cheap quality paper (actually making the Essentials close cousins of the originals in that respect) and loss of colour as the reprints are all black and white; whilst some feel that this actually accentuates the wonderful Gene Colan artwork, it does take away an original element of the series.
A far more luxurious collected edition is Marvel's Tomb of Dracula Omnibus volume 1; this hardcover and oversize edition assembles issues #1-31 plus Werewolf By Night #15, Giant-Size Chillers #1 and Giant-Size Dracula #2-4. Published in November 2008 it has, however, been out of print for quite a while, and although it can still be found in places, it is quite common to see outright silly prices asked even for second-hand copies.
In July 2010, Marvel started to publish a series of trade paperback colour collections of Tomb of Dracula; volume 3 collects issues #24-31 and Giant-Size Dracula #2-4. They are currently by far the most economical way (at a cover price of $24.99, they can be found for $19.99) to read these issues of the series in colour.
---
or venture
INTO THE TOMB OF DRACULA
HOW MARVEL'S MOST SUCCESSFUL HORROR COMIC BOOK TITLE CAME ABOUT
AND HOW IT CHANGED COMIC BOOKS
The illustrations presented here are copyright material and are reproduced for strictly non-commercial and appreciative review purposes only.
Text is (c) 2006-2014 A. T. Wymann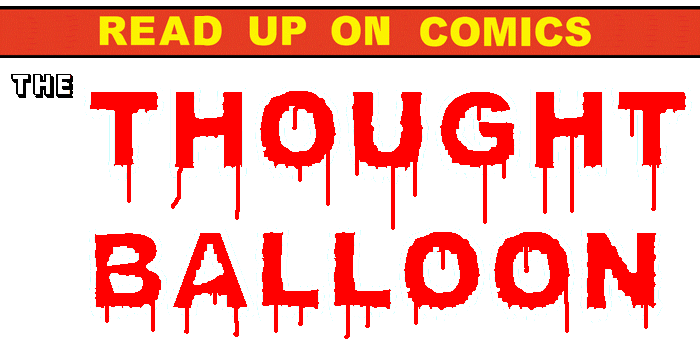 page originally posted on the web 19 June 2006
page completely revised 21 September 2009
page updated 22 March 2014
minor update 13 November 2022

---